For those who are looking for a natural-looking wig that can blend well with your hair, then the best choice is the women's human hair wigs. Unlike wigs that are made out of synthetic, human hair wigs are extremely versatile and do not cause any damage to the natural hair. It is also very long-lasting and with proper maintenance, it can even last up to 12 months. Therefore it is a worthwhile long-term investment to get a human hair wig.
What Does Density Mean?
Choose good human hair wigs to take some time, especially if you intend to purchase a high-quality wig. Wig density is an important factor to measure the quality of wigs. The wig density can be expressed as a percentage. The higher the density percentage, the fuller the wig will look. The lower the wig density percentage, the thinner the wig looks. The standard density is normally between 120%-130%. Whenever you are reaching for a natural-looking hair, ensure you only wear the standard range. If you are buying a wig for the first time, it is best to choose a higher density. This is because then you can thin it out if you feel like it's too much.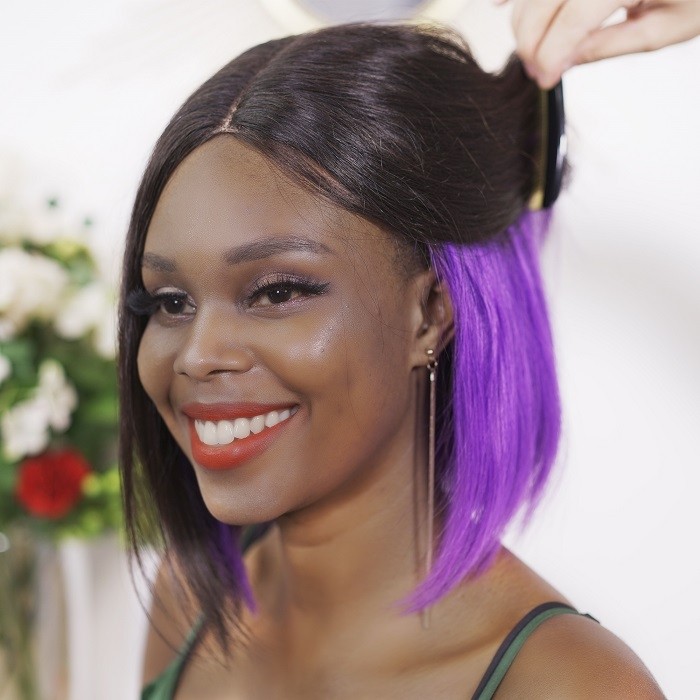 What Is Hair Density In Wigs?
Hair density means how thick or thin is the hair on the wig. In a nutshell, it means the amount of hair used per wig cap. Do take note that the hair density is not the volume of the hair. Depending on the type of hair like curly, wavy, or straight, there is still a difference in the hair volume although these hair types have the same density. There is a range of hair density such as 120% density wig, 130% density wig, 150% density wig, and 180% density wig.
For regular hair wigs, the density is usually between 100% to 120%. These are lightweight compared to other hair density and you do not even feel like you are wearing a wig. 130% blunt cut bob wig is perfect for those who have thin or fine natural hair and want the wig to blend in with their natural texture.
For those who want their hair to look natural with a bit of added fullness, then go for 150% density Brazilian u part wig. For women who want full volume hair especially those with long hair, then 180% density body wave wig is the way to go.
How To Choose The Correct Wig Density?
Very often, there is no easy way to choose the correct density for yourself. There are many factors that determine what is right for you and do keep in mind that you have to choose the density that matches your own hair. Before you start choosing, here is what you need to look at :
Your Natural Hair Density
This is crucial especially when you want to blend the hair with your own natural hair. Pick the density that looks and feel the closest to your natural hair.
Age
Do you know that the older we get, the thinner our hair is? As such, if you want to look more natural you should go for lighter density ones than the heavy ones.
Your Hairstyle
Densities vary according to the style you want. If curly weaves is what you want, then you should choose lighter density hair. For sleek straight weave then heavy density is needed for a full look.
What Is The Best Wig Density For You?
Understanding wig density is an important part of choosing a wig. The choice of wig density depends on the look you want to achieve. If you want to get denser hair, choose a higher wig density, such as 150% or higher. If you don't know where to buy high-quality wigs, please visit kriyya.com. High-quality 100 human hair wigs, bundles with closure and the best hair extensions are sold on kriyya online website. Kriyya offers new arrived u part wig, headband wigs, lace part wig and fake scalp wig with 130% and 150% density, you can have a natural, smooth, thick hair instantly!