Human hair weaves are hairpieces that are being integrated into the natural hair either by sewing, gluing or clipping. If you are looking to add lengths or even add volume to your hair instantly, then choosing a human hair weave is the best option. They are also used to change one's appearance for either long or short periods without damaging the natural hair. Human hair weave comes in different wave patterns which include straight, wavy, deep wave, or tight curly. The best type of human hair weave is the Brazilian weave. A good quality human hair weave can last for up to two years with proper care.
Why Get A Weave?
Many women choose to wear a sew-in because they want to give their natural hair time to get healthier and thicker. Sew-in weaves feel and look the most natural. This form of weave can actually be sewn onto your hair rather than glued onto your scalp. Kriyya hair offers high quality deep wave, loose wave and body wave weave with real factory direct price. Best hair weaves only for the most natural and shining beauty. Start your new beauty journey now!
How Many Weave Bundles Do I Need?
This is one of the most frequently asked questions. Human hair weave is used to increase the length, volume, thickness and texture of your hair. Such enhancement makes it possible for you to have a variety of hairstyles that you cannot possibly have with your own natural hair. Everyone's hair is slightly different and a few factors go into choosing how much hair you need for your desired look.
The longer your hair, the more hair you will need. For curly hair weave, you would need 2 - 3 packs.
Straight hair has less density compared to curly hair so you would need a little extra like 3 to 4 packs if you want a full look.
Measure your head - use a tape measure to measure your head from ear to ear. An average woman's head is about 22.5 inches. The larger the number, the more packs you would need. If your head is on the smaller side, you may need between 2 -3 packs.
Before you order hair weave, you may want to have a quick discussion with your hairstylist to save you time, effort and money.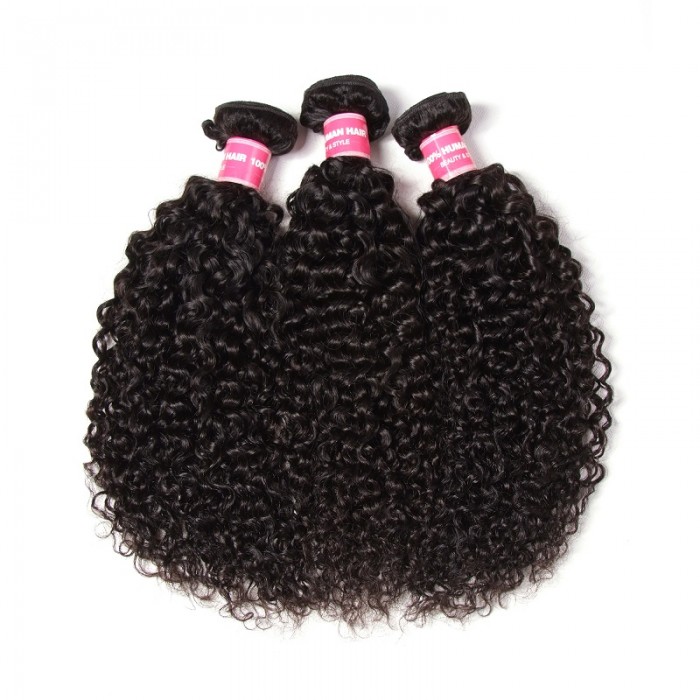 How To Sew-In Weaves Step By Step?
Here is what you need to do to sew in weave. Firstly, get ready need a comb, scissors, and clips. Also needed are hair weaving thread, c-curve needles, styling products and tools like hairdryer and flat iron.
Prepare Hair For Braiding
Before you begin the process, you have to condition your hair and make sure that they are not tangled. Blow-dry your hair but do not overdo it as this may weaken your hair before you start the weave.
Braid Your Hair
The next step is to create two anchor braids at the front of your hair. Then braid the rest of your hair, and do keep in mind that this process takes time so do be patient. Leave a few strands out along your hairline and crown to create your "Leave-out" Hair.
Apply Mesh Weaving Cap
The sewing process will be easier if you add the weave-in cap. This will also relieve tension on your hair and scalp.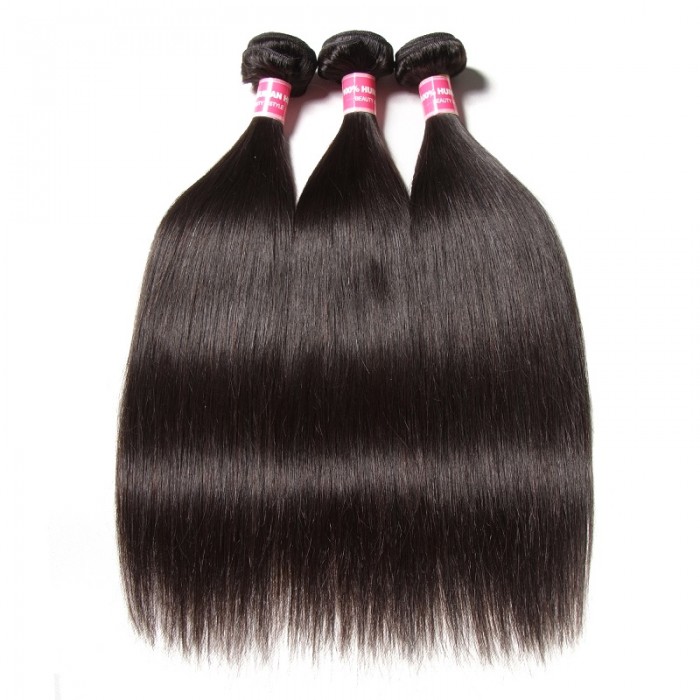 Sew In Your Weaves
When you have done the above, it is time to start sewing in your weave. Use the c-curve needle and begin by going through the weft (where the strands are bundled) of the weave, then the cap and then the first braid or track in the back. This is to create a seamless connection between your scalp and the extension. Do note that you only have to put the needle through the wefts on the ends of the extension i.e. Between the ends and you can loop your thread around the wefting.
Sew From The Back To The Front
Keep the front of your head as a single wefting to ensure it lays nice and flat. When you reach the end, you can secure it at that point and cut the extension off to begin a new row where you like.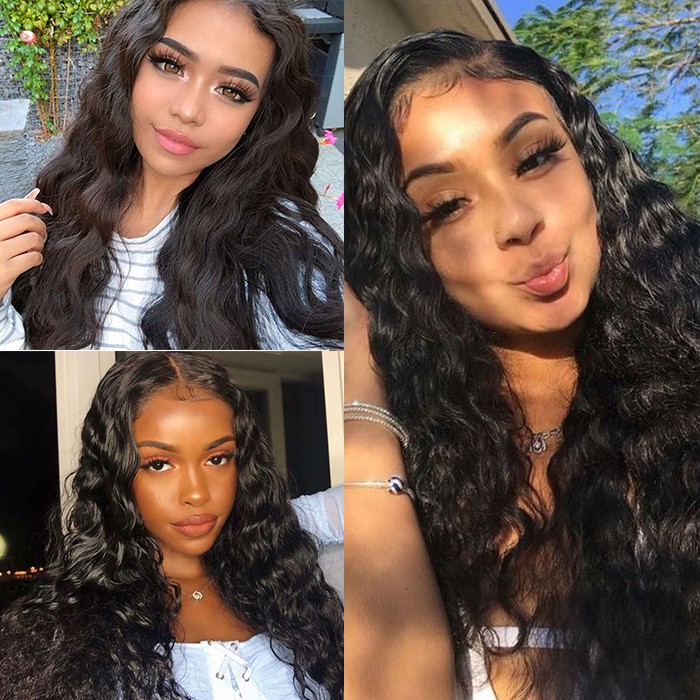 Blending The Hair You Left Out With Your New Weave
Once you have sewn-in your weaves up to the anchor braids, this process is done. Cut the excess net around your hair part and let your leave-out hair out of their braids. This is to hide the tracks. You can then style as desired to blend your own hair with your newly sewn-in weave.