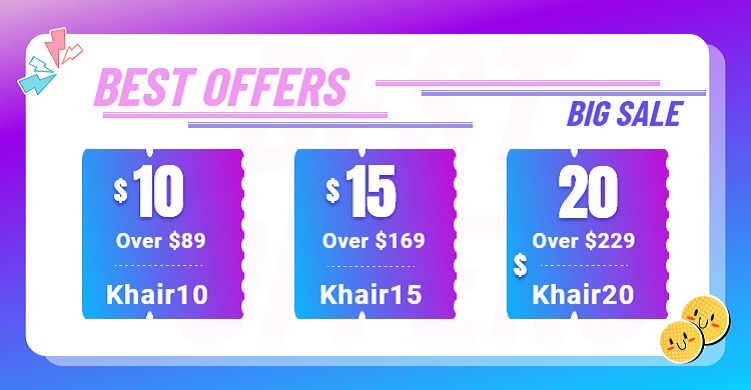 What Is The Difference Between U Part Wig And V Part Wig?
Sep.13,2021
Senior wig lovers generally have a certain understanding of wigs and are familiar with wig materials, processes and types. But new people may be a little confused and want to ask: what is the difference between u part wig and v part wig? If you want to solve this doubt, please continue to read, and I will help you explain the difference between the two in detail. Next, you'll see these.
content:
what is u part wig?
What is a v part wig?
What is the difference between u part wig and v part wig?
Where can I buy a v part wig?
Why choose to buy here?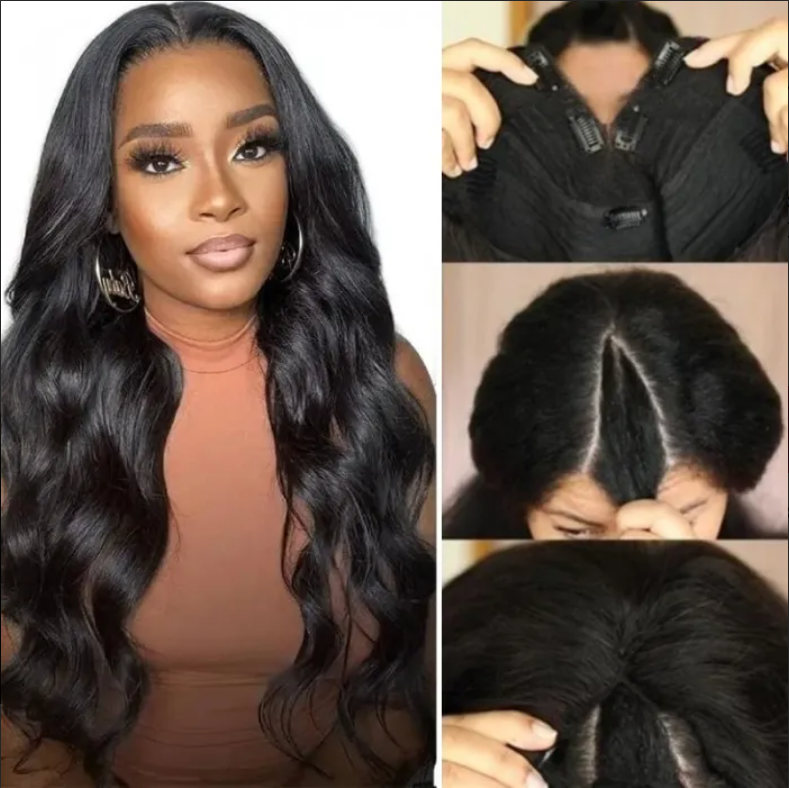 1. what is u part wig?
U part wig is literally, in short, there is a small hole on the top of the wig, which is U-shaped. It allows you to reveal part of your hair and blend it with the wig to look more natural. You can start with this U-shaped mouth. It's easier.
2. What is a v part wig?
V part wig is a wig with a V-shaped structure on the wig cap. In other words, the top of the wig will show a V-shape. With this V-shape, you can mix your hair with your wig to create a more natural hairline.
3. What is the difference between u part wig and v part wig?
1. Different shapes.
Although they are all wigs sewn on hats, their shapes are different. One is U-shaped and the other is V-shaped.
2. Different sizes.
They are different in size. Although the U part wig human hair and V part wig human hair is adjustable, the adjustment range is different. The adjustable range of a V-shaped wig is smaller than that of a U-shaped wig, which means that a U-shaped wig needs more hair to create a hairline.
On the whole, there is no big difference between u part wig and the v part wig. Their functions are roughly the same. They depend on the needs of consumers. If you want to install simply, pursuing nature and comfort, the U-shaped may be more suitable for you. Of course, if you only want to show a small amount of your hair, the V-shape will be more suitable.
4. Where can I buy v part wig?
Thanks to the development of network communication technology, people choose to shop online, which is already a popular fashion. Online, you can place orders anytime, anywhere, which is convenient and fast. We have our own website selling wigs online. If you want to buy them, please go to kriyya for a consultation. It is a platform focusing on providing fashion wigs to customers, providing customers with high-quality and various types of wigs. Here you can find any wig you want and the price is quite cheap, which can save a certain amount of money. It will be a good choice for customers who don't want to spend more money.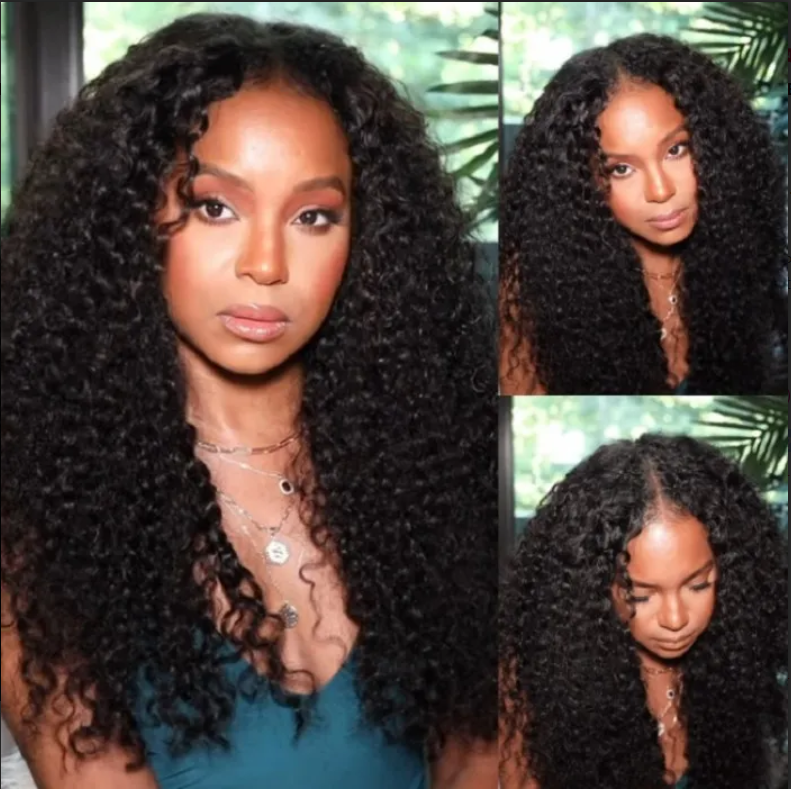 5. Why choose to buy here?
There are many websites selling wigs on the market, and you can find many by searching the Internet. Large websites like eBay and Amazon that are popular with customers also sell wigs. So in that case, why choose kriyya?
Kriyya has its own factory and makes its own wigs. It is directly operated and will not charge you extra fees.
The raw materials of our wigs are all sourced. We use 100% real human hair and carry out meticulous processing. We carefully check every step. We have the most professional equipment and craftsmanship. So the quality of the wig can be guaranteed.
Our delivery speed is very fast. As long as you place an order, we will prepare and ship it for you as soon as possible after receiving the order message. You don't need to wait long to receive the wig products you bought.
In addition, we will provide you with the best service. If you have any questions or doubts, you can contact us at any time, and we will deal with it for you and ensure that you are satisfied.
When you are buying a wig, you must hope that it will be worthwhile, and you will receive satisfactory products without spending more money. This is what we have always provided to our customers. We hope to use the best sincerity to gain customers' appreciation.
Write For Us