Many people do not want their hair to go through changes like heat or color. Wearing a lace part wig is a better option to change their hairstyle frequently without ruining the integrity of your natural hair. Women can have a flawless look without having to press out the edges or color their hair time often. People are feeling more and more confident incorporating wigs into their everyday lives. If you are trying a wig for the first time, you may want to try a lace part wig, it will give you a very good experience.
What is a lace part wig?
Benefits of wearing a lace part wig
How to take care of lace part wigs?
Where to buy high-quality lace part wigs?
What Is a Lace Part Wig?
The word lace usually depicts a thin material with complex patterns. However, in the wigs world, lace part wigs refer to a fine and soft net where hairs are tied to. These are typically human hair with a closure sewn on the crown and can only be parted one or two ways in the front. The hair on such wigs is hand-stitched onto the lace front piece to create a consistent and natural look.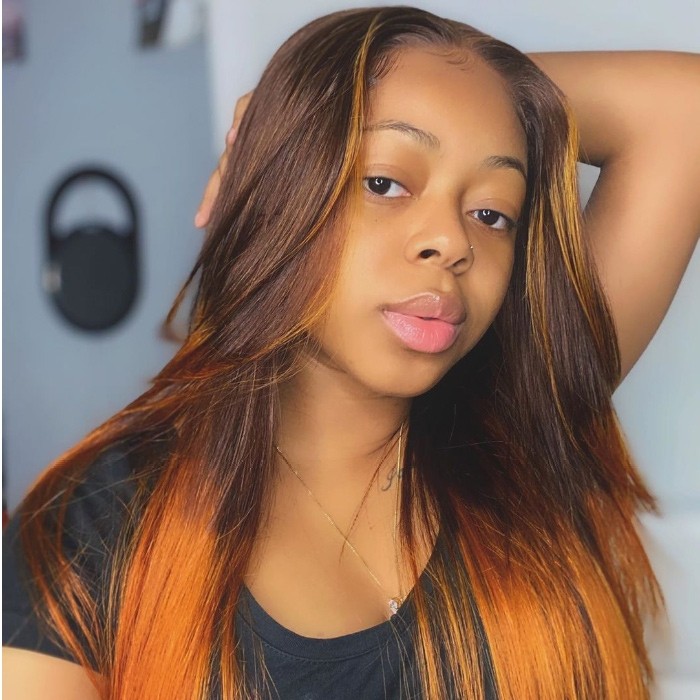 Benefits Of Wearing a Lace Part Wig
Benefit 1: Realistic
When worn properly, the lace part wig looks like natural hair because of the undetectable hairline. It looks like the hair is actually growing from your head.
Benefit 2: Lightweight And Comfortable
Lace part wigs are usually lightweight and this makes it very comfortable for the wearer. It is also very easy to wear and maintain. You can also try headband wigs, they don't need any glue or lace. As they do not have the heaviness that is usually found in a full wig, headband wigs are great when being worn in the hot weather and can offer total coverage.
Benefit 3: Versatile
Lace part wigs offer more options to be styled. If you want a different hairstyle every day, then you should get this wig because there is a variety of wigs available and you get to switch your hair color or style instantly.
Benefit 4: Convenience
We do not have a stylist on standby to create a flawless look. Therefore, with a wig, you can get ready a lot faster all by yourself. It is definitely a time-saver getting ready. Just put it on and you are on your way out the door.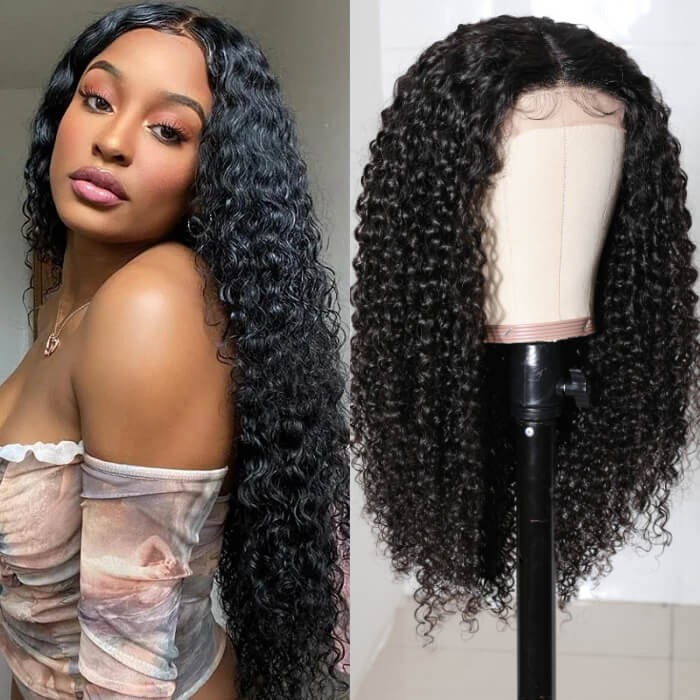 Benefit 5: Confidence
We all know that hair plays an important role in our lives. Having a good hair day would make everything feels a bit better no matter if you are going to a party, a night out with friends or just lounging around the house. There is no need to worry about how your hair would look because wigs will cover all that.
Benefit 6: Save Cost And Time
Regular hair maintenance and treatment are important and expensive. By wearing a lace part wig, you can save on these expenditures.
Benefit 7: Fun
A lace part wig is an easy and fun way to give your style an updated look and also give many a chance to try out different personalities. If you love to dress up, wearing lace part wigs for Halloween, special occasions, or costume parties is a great way to step outside the box and try something new.
Benefit 8: Protect Hair
Perming and coloring your hair will cause damage to your natural hair in the long run. Lace part wigs can eliminate that because you can have the hairstyle you want without any perming or coloring hence, your natural hair is protected. There are many types of colored human hair wigs available so you can easily choose the one that best suit your style.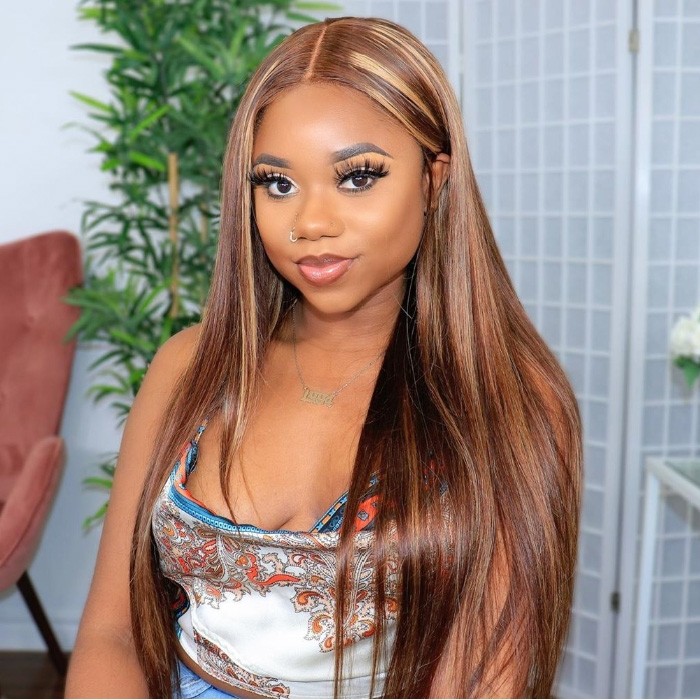 How To Take Care Of Lace Part Wigs?
The lifespan of your lace part wig usually depends on the material that they are made of. Lace part wig can last up to 1-2 years if maintained properly. Just how do you take care of lace part wig?
It is important not to hold & handle the wig by the lace because the lace part section of a wig cap is very delicate. Pulling, tugging or picking the lace may cause it to rip, so extra care is needed when putting on or removing it. Always use the ear tabs or side of the cap to hold the wig when you are trying to put it on.
Like any other wigs, you may use shampoo to clean the lace part wigs. Just make sure not to grab the lace part of the wig and remember to wash it gently. Do not use conditioner on the lace because this can make the hair become loose. You can use wig styling products but when cleaning the lace part wig, it is highly recommended that you use a wide-tooth wig comb. This type of comb is perfect and will least likely remove the original hairs from the lace or damage the lace.
Whether you are looking to switch up your appearance without putting stress on your strands, or simply looking for a change without the commitment, wigs are the best option.
Where To Buy High-Quality Lace Part Wigs?
Lace part wigs are silk based and offer a very natural look compared to other types of wigs. This is the kind of seamlessness that what wig wearers desire when picking out a wig. They are very easy to put on and also offer a comfortable fit. They are highly popular because they offer unlimited styling options. The key to rocking a wig hairpiece that makes you feel confident in investing in the best human hair wigs.
If you want to buy high-quality human hair wigs, kriyya can meet your needs. If you want to buy high-quality human hair wigs, kriyya can meet your needs. Kriyya offers the best lace part wig, u part wig, headband wigs, fake scalp wig and weave bundles with real factory direct price. They are made of 100% pure human hair, easy to wear and have a long life.